Epsilon Community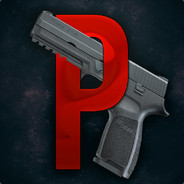 Prestige
Member
Posts: 2
Civilian
Server name: [EC] [East USA] Epsilon Gaming #1 | MEE Server | Active Admin
Community tag: [EC]
Region: East USA
Epsilon is running the Middle Eastern Escalation and French Faction mod(s) on our server.
If you're looking to play something new, this is the best mod out there for improving the game experience whilst not diverting too much from the base game. It adds 14 new factions to the game and a few new maps for you to fight on.
We have handpicked the best layers for each map so that most matches are balanced and less one-sided. This ensures that you have a good match experience, while also diversifying the layer rotation.
We're a new Squad community looking to make both a great server and dedicated teams for people to play with. If you're just looking to hop on, play casually with us, and have a group of guys to chat with, there is no better place to be.
We are actively recruiting admins now and training them. If you want to become an admin and are over 18, please get in touch with us via our Discord.
Our discord can be found below.