1st Marine Reconnaissance Battalion [1stRB] wants you!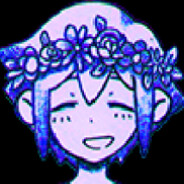 Lam
Member
Posts: 7
Civilian
About us: We're an experienced group (NA/EU) who love to compete and want to share our journey with anyone from newbie to veteran! We run multiple organized squads daily and would love to have you join!
Always looking to play
We're active daily both in discord and in game usually filling up 1 - 3 squads.
Casual Players Welcome
If you're just looking to hang out with some cool people and play a few rounds. There are **NO** skill or time requirements to join, we're just happy to see you :)
Competitive Players Welcome
Currently developing a competitive roster of active players looking to improve and compete at a higher level. Try outs available to anyone.
Organized Events We have an event coming up this next weekend, and try to host some type of event every week. We are also partnered with servers such as Riplomacy and CD and take part in joint events.
Contact me on Discord at Laminum#3460 for an invite or any questions!