GPU Memory leak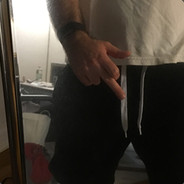 Toke
Member
Posts: 1
Civilian
I have a 3070TI asus TUF with latest drivers yet I am getting huge issues with memory leaking up to 8gb while playing the game. Including the lowest settings with locked FPS and or vsync on.
This issue is occurring when viewing the new FOB asset. The new semi opaque netting is creating a massive memory leak that is causing two sided planes to become visible that stretches very long distances and prevent me from viewing whats behind.
When Fobs are not built enough to have the netting art asset rendered the issue is no prevalent. Furthermore the GPU memory before rendering this asset is around 2.5 gbs. Once the asset is rendered the memory usage also does not lower to the expected requirement level after moving away from the asset.
Direct X has been reinstalled
Nividia drivers are the latest update
Heaven Benchmark has a 7200 score
GPU at 100 percent is 71 degrees
Please fix your programming. I have never encountered this issue before this game.
Tagged: