Frame Time randomly increases and FPS tanks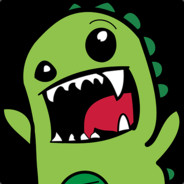 Mahnah123
Member
Posts: 1
Civilian
3080,5600x,32gig,SSD
So i usually run the game at around 80-100 fps with frame times of around 10. Randomly while playing the game will stutter then my fps will drop to 30 and spike to 90 over and over in less than a second. While my frame times jumps to 20-30.
Changing graphics settings does nothing to fix it. Temps,RAM,GPUmem are all fine. I have to randomly change settings to try and fix the issue. Last night changing IN MENU fps from 60 to 120 fixed it then the next game it happened again and that fix didnt work so i dont think its a settings issue.
I have reinstalled the game. Cleared steam cache, Windows/Nvidia drivers are all up to date.
Anyone have any ideas or have the same issue?
Tagged: