SQUAD game The game won't start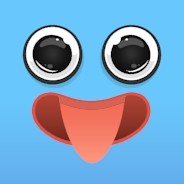 Прыщавый
Member
Posts: 3
Civilian
I start the game this way:
1. Launch steam; 2. Select Squad; 3. Click "Play";
4. Runs "squad_launcher.exe" (the program works, the running line is filled to the end); 5. Reaching the end, nothing happens.
After the 4th item, I completely hangs the mouse cursor. Further hangs steam and "task manager".
Up to this point, on Monday, I was playing quietly, went to some deserted open map, there I was fine, approached the hangars, eventually 5 fps / sec. Okay, closed the game, went to bed.
The next few days - the game did not start.
After 4-th item, sometimes hangs "taskbar" (the one at the bottom of the desktop) and also becomes unavailable. I wait 2-4 minutes and everything becomes passable (click). AMD driver resets all the settings of video card, if they are set (they are set only because of the fans speed control).
I noticed that most likely the problem is with EAC. It does not start in windows "services" for some reason, says that the launch is "manual", I try to enable (run) on the "automatic mode", it does not work.
RX 5700XT + Ryzen 7 3700X + 16 GB RAM + game in SSD!
Information from the EAC window:
GameID: 55 (64bit)
Windows Version: 10.0 (Build 19044)
Error Code: 10011
Process Exit Code: 103h
UUID: 13a3bcc4-54d1-6d3b-20c3-2ed7a1536b01
Process list:
amdow.exe
amdrsserv.exe
amdrssrcext.exe
applemobiledeviceservice.exe
applicationframehost.exe
atieclxx.exe
atiesrxx.exe
audiodg.exe
avp.exe
avpui.exe
bloody7.exe
braveupdate.exe
calculator.exe
cncmd.exe
cpumetricsserver.exe
csrss.exe
ctfmon.exe
discord.exe
dllhost.exe
dwm.exe
easyanticheat.exe
epicwebhelper.exe
explorer.exe
facelift_x64.exe
fontdrvhost.exe
lsass.exe
mdnsresponder.exe
memory compression
microsoftedgeupdate.exe
officeclicktorun.exe
opera.exe
opera_crashreporter.exe
psiservice_2.exe
qtwebengineprocess.exe
radeonsoftware.exe
registry
rtkauduservice64.exe
runtimebroker.exe
searchapp.exe
searchindexer.exe
securityhealthservice.exe
securityhealthsystray.exe
services.exe
sgrmbroker.exe
shellexperiencehost.exe
sihost.exe
smartscreen.exe
smss.exe
spoolsv.exe
squad_launcher.exe
squadgame.exe
startmenuexperiencehost.exe
steam.exe
steamservice.exe
steamwebhelper.exe
svchost.exe
systemsettings.exe
taskhostw.exe
textinputhost.exe
useroobebroker.exe
wininit.exe
winlogon.exe
wmiprvse.exe
x64launcher.exe
yourphone.exe