Please add a microphone test option in the settings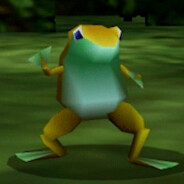 sbef
Member
Posts: 6
Civilian
The subreddit and Steam discussion forum is filled with people having microphone issues. There is literally no way of knowing if your audio setup is OK without going in game, say "radio check" and hoping someone answers.
Having a way to test the microphone would make everybody's lives easier and improve the communication for new players, as they can be sure they're ready to join a game. That can be an "echo function", where it repeats what you're saying, an input volume indicator like Windows 10 does or a combination of both. Even adding some kind of in-game indicator when actual audio is being transmitted, like many games do, would help a lot.
It's such a simple quality-of-life improvement I'm surprised it's not been done yet, especially for a game that is based on good and clear communication.
Tagged: