[ABG] Aussie Battler Gaming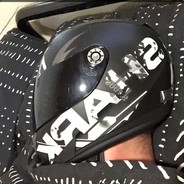 Lupus Reaper
Member
Posts: 1
★★
ABG Squad Server Rules and Info:
Squad Server Names: 
Aussie Battler Gaming | AU#1 | AAS / RAAS | discord.gg/abg
Aussie Battler Gaming | AU#2 | AAS / INV | discord.gg/abg
Aussie Battler Gaming | AU#3 | Noob Friendly | discord.gg/abg
Aussie Battler Gaming | AU#4 | Events | discord.gg/abg
Discord link: https://discord.com/invite/abg
About ABG:
We are a friendly squad community oriented server. We are mostly Australian, New zealand and SEA players who just enjoy getting together and playing some games. We host Squad and Hell Let Loose as well as some pop up servers as the community sees fit. We regularly hold events for both Squad and HLL for our community to come together and have some fun. We have a unique set of rules that is molded do how our community likes to play the game, we are stict with these rules and hopefully provide a positive and toxic free environment. We Launched on 1st April 2021 (Pun Intended).
Our community is a mix of new players and some very experienced players as we have 2 servers currently server 2 often has a increased experienced level and server 1 is often a bit more chill. So we cater to everyones skill level.
Difficultly: Intermediate/Expert
General Rules:
1.0 Cheating
1.1 Hacking/Cheating in any way will result in a permanent non-appealable ban. This includes, but is not limited to cheating, hacking or using any form of scripting to gain a competitive advantage.
1.2 Exploiting in any way, including bugs, glitches and in any other forms is prohibited.
2.0 Harrassment , Discrimination and Other Content
2.1 Harassment, Bullying, Racism, Sexism in any form of the terms, is prohibited.
2.2 Any explicitly sexual, nudity, gore or violent content is also prohibited.
2.3 - Harassment in this community is not tolerated at all, inclusive of stereotyping members by their ethnicity or accents.
3.0 Breaching Privacy
3.1 Doxxing of any kind is prohibited. This includes, but is not limited to spreading any form of personal or private information without consent.
4.0 Alternative Account/Ban Evading
4.1 Using any form of additional accounts on any platform of the Aussie Battler Gaming community without approval of Management is prohibited.
4.2 Using alternate accounts to evade a ban from any Aussie Battler Gaming community platform is prohibited.
5.0 Impersonating Staff
5.1 The impersonation of any and all staff including but not limited to claiming you are staff, changing your name to a staff member's name and putting staff tags of any kind on your name.
6.0 Unapproved Advertising
6.1 Advertising any service or social media platform that is not owned by Aussie Battler Gaming is prohibited without prior approval of the management team.
7.0 Rules Breaches and Sanctions
7.1 Breaching any rule of an Aussie Battler service or platform or of the community rules listed above will result in a punishment deemed appropriate by the administrative or management teams.
7.2 The length and weight of the punishment can be modified at any time at the discretion of the management team.
7.3 Any member within the community can be removed for any reason at the discretion of the management team.
Squad Rules:
1.0 General Rules
1.1 Common sense applies when playing the game & reading the rules.
1.2 Offensive names for either players or Squads are not permitted if they would be deemed offensive to the average person.
1.3 No Teamkilling, all players are to apologise for any teamkills in all chat.
  1.3.1 Revenge teamkilling the person/Squad mate that teamkilled you is not allowed under any circumstance.
1.4 Players must actively participate in gameplay by joining a Squad and actively playing the objectives - unassigned players will be kicked.
  1.4.1 Squad Leader kits are mandatory for all Squad Leaders.
  1.4.2 Unarmed role is not permitted under any circumstance.
1.5 Squad leaders are expected to lead their Squads and use a microphone at all times, creating a Squad without the intention of running it is not allowed and you will be kicked.
1.6 Ghosting is prohibited. Providing information of the other teams Squads, vehicles or HABs which would affect game-play.
2.0 In-Game Rules
2.1 Do not waste vehicles by abandoning them or not using them for their specific role. For example leaving a MBT outside of the area of play without a crew.
2.2 Excessive team stacking will result in team changes, for example 2-3 Squads full of clan members.
2.3 Do not engage with emplacements or vehicles just outside of main unless necessary to deal with being camped at main.
2.4 Misusing, wasting or deliberately damaging team assets is prohibited, the following will be considered a rule
ADMIN-ACTIONS:
Any breach of these rules may result in kick or ban. Admins will always strive to warn before such action but in clear cut cases of abuse of the rules - kick or ban may be imposed without prior warning. All kicks/bans will be logged with reason. If an Admin is not available, please create a ticket through our Discord and we will respond as quick as possible.
REPORTING VIOLATIONS OF SQUAD GAME SERVER ADMINISTRATION GUIDELINES TO OWI
Either email [email protected] with the following details:
- name of the server,
- any evidence such as video, pictures etc. and
- date and time of incident.