[TAW] - The Art of Warfare - Looking for ACTIVE EU/NA Player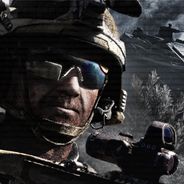 TAW_Chris
Member
Posts: 1
★
[TAW] - The Art of Warfare is not just a community but rather a family with over 1300 helpful members of various ages and nationalities! Our history begins in the year 2001 through a game called Delta Force, and ever since then, we have prospered and steadily grown in membership and recognition among the gaming community. Today, throughout the clan we're maintaining over 30 games (Arma 3, CS:GO, Overwatch, Battlefield, Star Wars Battlefront and Old Republic, just to name a few!) also known as divisions/units.
Likewise in real-life you gotta begin somewhere to become someone, in our case you don't need to have any experience in Squad, everybody is welcome in our community! NA, EU or OC we've got a battalion for the both of you with weekly events and a very easy excusal system if the situation is that you cannot attend our two mandatory ones. 
Would you like to do something more? Well, wish no more. We've got positions in each battalion for you to take, from Training Instructors to Field Specialists, helping new people in Squad and even arranging and organizing events! 
Requirements:
• You must be 16+ to join TAW.
• A working microphone is essential.
• TAW is not a short-term clan to play with once or twice. Our members stay around from a couple of months to even many years.
TAW Offers:
• A responsible community with over 1300 members for you to chat and play with.
• Over 30 games/divisions to play with at any time.
• Weekly Events
• Casual and well organized community of dedicated members
• Leadership opportunities for interested members.
"We come to TAW for the games, but we stay for the friendships"
If you are interested in joining, check out our discord - https://discord.gg/aNgZsUEEpG For those interested in the other aspects of our community, then head over to our main discord at https://discord.gg/jCDS2vMX2A
If you wish to visit our website TAW.net you may do so as well. If you have any concerns or questions feel free to message me!