Looking to create a CQB server and community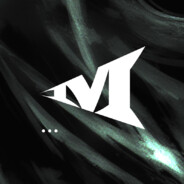 Mercobtw
Member
Posts: 2
Civilian
Squad CQB Server
Dear Squad Community 
As a regular player of "Squad" I have observed the lack of a CQB focused servers. CQB has become an active element of tactical FPS games, but they lack of servers focusing on the tense CQB experience. 
I am currently looking to construct a team of active players who are ready to venture into developing an active community focusing on CQB gameplay. This would go from constructing a community to owning various servers, permitting those interested to tag along and have a true CQB experience. Squad is an action packed game with different scenarios, but the long walks and the long-distance gunfights have become repetitive, so this is the opportunity to respond to a player gap. 
The creation of the server would compromise of various moded maps and the Middle East Escalation mod. This would ensure we have realistic weapons and the true feeling of the CQB experience. 
Game modes such as: 
Advance and Secure
Skirmish
Invasion 
Territory Control
Shall become the main basis behind the community servers. 
Looking for 18+ individuals looking to participate in this new project. 
Feel free to email [email protected] if you feel like this interests you, and you have the skills required to participate in this project. 
Mercobtw