[29th ID] 29th Infantry Division - NA/EU Realism Unit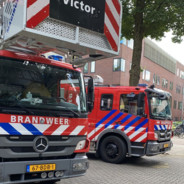 Aboalfa29th ID
Member
Posts: 18
★★
━━━━━━━━━ 29th Infantry Division ━━━━━━━━━
The 29th Infantry Division is a realism unit — a gaming group that aims to be as realistic as possible both in-game and out-of-game decorum. We strive to find a mix of casual and serious play whilst promoting a competitive environment. The unit itself features a robust and realistic setting involved with staff positions, ranks, and titles given to our units. Prove yourself in one of the most professional and competitive realism unit with over 450 active members. Win accolades through in-game skill, leadership, or via our many staff positions. Train with specific weapons and engage in our always present, vibrant, and close knit community established back in 2005.
We offer regular weekly one life drills with flexible schedules for Europeans and North Americans, we're also inclusive and have active members in South America and the Pacific region. We also participate in many internal competitions among each other while engaging in scrimmages against other units throughout the year in all three of our present games. We're a TeamSpeak 3 based unit rather than through discord which is genuinely a plus in terms of our large community.
Requirements
> • Be mature
> • Be independent from other milsim groups
What Can the 29th ID Offer You?
> • Our basic training covers a basic tutorial of Squad and customs/traditions that the 29th ID follows. You will learn how to become one of us.
> • Experience playing in drills and scrimmages against other communities/units
> • Training with the use of rifles and special AITs (AR, CE, Crewman, Marksman, etc.)
> • Realism unit with military hierarchy and COC
Scrimmage W/L Record: 39 wins, 3 draws, 3 defeats
Skill does not matter in the slightest, we will train you.
If you are interested in joining, please message me personally and I will help you get organized on our forums.
My Discord: Aboalfa [29th ID]#3090
Enlist: 29th Infantry Division - A realism unit
Tagged: