How to fix the ICO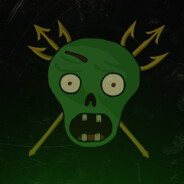 PoseidonZombie
Member
Posts: 3
Civilian
I'll start bluntly, the ICO is a mess, and if released anywhere close to its current state could be a disaster for the game as a whole. However the ideas behind the ICO are great and the potential this update has could go very far. So this post is simply a way to present ideas for how to make sure this update knocks it out of the park.

First a lot of the mechanics need to get dialed back, suppression, blur, recoil (recoil is in a decent state for some factions), Optic misalignment, etc... all need to get toned down by a decent bit. Currently weapons handling is more reminiscent of untrained conscripts or insurgents rather than professional soldiers. This does have the effect of making the IMF and INS factions beautifully immersive though so, not all bad. Optic blur should just be removed outside of suppression effects, and under optics should be toned down even more. This goes for that weird iron sight blur you get during ADS as well.

Beyond the gunplay mechanics though there's a lot that needs to be added to this game to make the ICO work, with the hipfire mechanic still being so inaccurate a point fire mechanic (yes I know they call it point fire, it's not point fire, I don't know what it is, but not point fire). Movement speed should be either same or slightly faster than standard walking (think combat glide).