「Xb」 X-Bit Gaming & Technology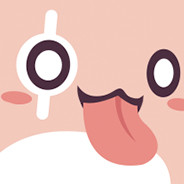 AwakenShadows
Member
Posts: 3
Civilian
Welcome to the forum post for X-Bit Gaming & Technology! I'm one of the Community Advisors for X-Bit. We're an established gaming and technology community made up of game developers and modders, and we're new to the SQUAD community. As such, we're looking for new members to join us in launching our new game servers.
Listed below are some frequently asked questions and answers that may help drive your decision in potentially joining us!
What does X-Bit offer to its members?
   X-Bit offers a community that is welcoming to anyone and everyone regardless of their personal differences. As a community built by technology professionals including software and game developers, web developers, and AI and machine learning engineers, we invite you to come to learn and grow in any direction you'd like, whether that's in your own career or your desire to learn about technologies.


What if I'm not interested in learning technology?
    That's fine too! We offer gamers and all community members an engaging environment to enjoy fun and relaxing activities with like-minded people through video games, regardless of a deep interest in technology. We also offer a series of benefits to our community including giveaways, event nights, opportunities for free whitelisting, and access to resources and materials for learning technology – including game development, modding, and server administration.


What are the benefits for official X-Bit members?
    You don't have to become an official X-Bit member to enjoy the abundance of benefits we offer to our community, but official members are granted additional benefits including automatic whitelisting, access to members-only giveaways, participation in members-only events, and more. We do have a vetting process for our official members that is based on merit and includes positive and consistent engagement with the community – as a more relaxed environment, the bar for this is very low.


How does this community relate themselves directly to SQUAD?
    Currently, a majority of our members play SQUAD regularly, and we are now hosting a closed beta test before our new community servers go live, and we'd love to have your participation in it. You can find more details about this in our Discord, linked at the bottom of this post.


What if I'm already part of a community?
    That's perfectly fine with us. We invite all communities and clans to come and hang out with us. We also offer our Affiliates opportunities to share participation in each others' servers. Only X-Bit official members are expected to dedicate themselves to our community alone.
If you'd like to learn more, please join us in our community Discord at discord.gg/xbit. We look forward to seeing you there!
Tagged: