An appeal for streamlined logistics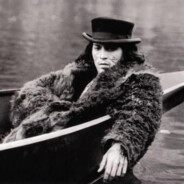 nooster
Member
Posts: 1
Civilian
Longtime PR and Squad player here. Been fairly disillusioned with squad until the recent infantry combat overhaul playtest, where my faith in this project was restored. I pondered the biggest high-impact changes squad could make to its gameplay formula in the vein of PR, and thought about logistics.

Here are some bullet points:
- PR's supply system is better, faster, and more fun for some key reasons
- The slow process of unloading supplies for helicopters makes the gameplay less fun
- Dropping crates at higher speeds in PR was a fun and is an essential part of the gameplay with AA taken into account because transport helicopters need to remain fast and mobile while making supply runs

My suggestion:
- Add a radial button for helicopters/supply trucks to instantly 'dump' all their supplies, to not have to wait around for them to unload
- Remove the speed restriction for dumping supplies, throwing a reinforced supply crate out of a helicopter or the back of a truck at high speeds is perfectly believable
- Loading supplies into helicopters and trucks should still take time, to not instantly suck up all the unpacked ammo out of a FOB which would make less sense
Perhaps dumping supplies with a double mouse click could instantly 'emergency drop' all the supplies or ammo. Thank you for reading.