These are what we really need for expanding the community and improving game quality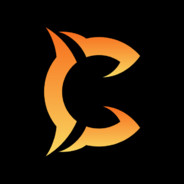 ChampionRev
Member
Posts: 1
Civilian
1. Make a team up system in the main menu, just like the good-old battlefield series, so our friends can play with us without wasting lots of time to be in the same squad or even the same country in the game.

2. We need a choice for an observer camera after we're dead, so we can watch our teammates gameplay just like all the other FPS game, rather than sitting there for 1 min before respawning.

3. DEAD GUY SHOULD NOT TALK! Everyone who has played Insurgency Sandstorm knows that.

4. Fix the bug in searching server. So many of my friends can't even find the dedicated server.

5. Need to fix the fps drop while explosion or too many players around us.

Thanks for reading, peace out!