The Militia - Recruiting Vets, LEOs & Civilian Competitive Gamers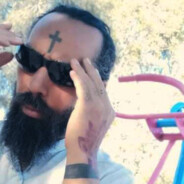 Jack Shepherd
Member
Posts: 3
Civilian
I am recruiting 12 individuals to train a clan of competitive gamers, and I am also recruiting anyone that wishes to receive training in a MILITIA-simulation clan.
We are a religious men's club that enjoys playing Squad and many other games. No particular religious affiliation is required and promoting any particular denomination within our TeamSpeak, or promoting any particular political party, is forbidden. However, we are united in the following:
All members agree that "God's commandments are important," and agree that, "the man that is popularly known as Jesus Christ is the Messiah, and his words on salvation supersede all others." Other than that, you must be a male that is at least age 20 (unless you receive a waiver).
Contact via email at
[email protected]
to discuss details. 
We use TeamSpeak 3, because we are neither interested in sowing "discord" nor is there any "i" in "team" or "TeamSpeak" but there is in "Discord."