Make Marksman Viable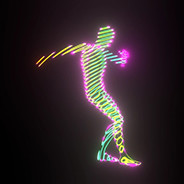 DIXIENORMOUS
Member
Posts: 1
Civilian
We all know the memes that go around about being a marksman in squad. Generally, the players that choose the marksman role are pestered and blamed for the kit as a whole. In reality, they're upset that the player hasn't yet learned how utterly useless the kit is in the game. So below are some adjustments that I believe would make the kit better.
I'll start with the thing that I believe makes the kit utterly useless. The bullet velocity. The bullet velocity for all marksman kits should be GREATLY increased. Without this adjustment, there's no use for the kit. The MG or automatic rifleman has what feels to be greater bullet velocity and in fully automatic. Seriously, just try to track and a hit a moving target and pay special attention to the lead that you have to put on it. It's very similar to the MG, but you get one exceptionally loud chance to land that shot. It's not a skill issue, it's a gun issue. That is the core of my argument.
The mobility punishments are obviously amplified when zooming to such a great distance. With that said, I think that with full stamina, the sway with no bi-pod should be greatly reduced from its current state. Even a crouching and not moving option with full stamina to reduce sway would greatly improve the kit. Unfortunately though, the sway while doing anything other that mounting and firing further nails the kit in the coffin.
These are the two largest things that if tweaked I believe would make the marksman kit exceptionally viable. I know that these would be core game play mechanic adjustments but I believe they are needed.
If y'all at OWI want to throw a camo netting option on every marksman (matching the marksmans camis) that'd be kinda cool too... although unnecessary.