someone else? annoying bugs i think alguien más? errores molestos a mi parecer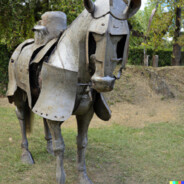 jose elian
Member
Posts: 6
Civilian
4,3v
In the last updates of (SQUAD) we have had a couple of annoying errors, for me the most annoying were 5.
1. ANTI CHIT ERROR: sometimes when you join a server with 25 people to play in a queue and when you reach position one and it is impossible for you to enter due to the anti chit error, which forces you to leave, close the game together with steam, enter and BE BACK IN THE QUEUE, wasting your time is an outrage
2. when entering a server that goes from one map: you always have to refresh the game to be able to enter the server, otherwise it disconnects you immediately
3. The reconnection button does not work, but in the previous version it did
4.Not being able to apply settings changes when queued to join a server
5. A maximum queue on the server, since there are more than 25 people in the queue and you want to join, disconnect from the queue immediately when you want to enter
4.3 v
en las ultimas actualizaciones de (SQUAD) hemos tenidos un par de errores molestos , de mi parte los mas molestos fueron 5.
1.EEROR DEL ANTI CHIT: a veces cuando te unes a un server con 25 personas para jugar en cola de espera y al llegas al puesto uno y te es imposible entrar por error del anti chit ,que te obliga a salir, cerrar el juego junto con steam , entrar y ESTAR DEVUELTA EN LA COLA, asiéndote perder el tiempo es una barbaridad
2.al entrar a un server que pasa de mapa: siempre hay que refrescar la partida para poder entrar al server , sino te desconecta enseguida
3.No funciona el botón de reconexión , pero en la anterior versión si
4.No poder aplicar cambios de ajustes cuando estas en cola para entrar a un server
5.un máximo de cola en server, al ser mas de 25 personas en cola y vos quieres unirte desconecta de la cola inmediatamente de que quieras entrar
Tagged: