[NA/EU,18+,Any Skill] Fate Gaming Community: 3600+ Members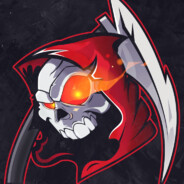 ScytheFG
Member
Posts: 3
Civilian
WHO WE ARE
Fate Gaming is a trademarked, international 18+ casual crossplay gaming community.
We were established in 2018 with the goal of creating a community where gamers always had laid back members to game with no matter what time of day.
We welcome all who have a relaxed attitude and who are here to have fun.
There are no guild applications, minimum playtime requirements, prerequisites or officer hierarchy.
We play a variety of games, chances are whether its single or multiplayer we have someone who plays it!
All Fate members are active within 45 days.
Many guilds, both small and large are inactive & lack quality members.
Don't gamble your time on communities with no track record or those that accept anyone willing to join.
WHO WE ARE LOOKING TO RECRUIT
Our community is currently looking for mature individuals who are 18 years of age or older.
We have members all across the globe, but have our strongest presence in North America and Europe.
We are not looking for players who desire hardcore game play, are angered easily, or who are looking to boss others around.
LADY REAPER DIVISION
Fate Gaming LLC takes great strides to ensure all members feel welcomed and a part of the community.
One of the ways we do this, is by hosting a division specifically for women gamers and lead exclusively by women.
Our Lady Reapers have an exclusive set of channels to communicate with one another outside of our general chat, for those who feel more comfortable speaking to other women.
REQUIREMENTS | No tryouts or applications
Mature (18+ years old)
Competent Human Being
HOW TO JOIN
To become a member of Fate Gaming join our Discord using the links below:
Website: fategaming(dot)com
Discord: discord(dot)gg/fategaming