Rework Scoreboard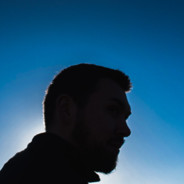 Walker2zero
Member
Posts: 2
Civilian
I would like to see an amendment to how the scoreboard works in the future to better understand how well a player performs per game.
Currently it shows K/D and Teamscore and the teamscore is only seen without showing any real significant details as to how and what that player has achieved.
Proposal: I would like to see Teamscore removed and instead show a ticket gained and loss per player. If you have a IFV / APC or MBT squad for example, for every kill the gunner gets that would amount to an average of 2/3 kills. However that could have a 22 ticket impact to the opposing force. If say the vehicle squad was to get 3/4 kills that could amount to 50+ tickets (including the destroyed vehicles) which can make a huge difference towards the outcome.
Players who find radios/destroy HABS numourous times again has a huge impact on the game.
I think a ticket loss and gain system on the scoreboard is a better reflection of what a player has achieved and is a sensible and more relevant approach than what is currently shown post match.
[EXD] Walker2zero