[9th] Marine regiment Recrutiting!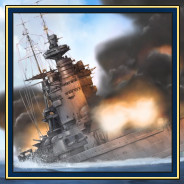 Nadrick
Member
Posts: 1
Civilian
Looking for a server to play on, with an experienced MILSIM unit? With lots of possibilities to advance in ranks and personal performance. while having fun?
9th Marine Regiment might be for you 
Who are we?
9th Marine regiment is a new squad unit, established 13-01-2022. We're a very new, and fresh, MILSIM unit, planning to open our own server once we advance slightly more. We are looking for all kind of players, experienced and new members, everyone is welcome. Our aim is to have fun whilst experiencing a proper Millitary simulation gameplay, while also improving ourselves individually and as a team. 
What to expect?
We got different training programs in the works, both for basic training for the newer ones, and commander courses for the more experienced. Our unit includes patches, ranks, decorations in forms of medals and ribbons, giving the players something to achieve. Together with weekly planned events, we strive to develop everyones tactical and strategical knowledge, and for those who wish to; leadership and specialist roles. This way we ensure that not only playing MILSIM is fun, but also awarding. 
If you want to join a freshly started MILSIM unit, where you can get your chance to shape the unit and soon-to-come server, 9th marine regiment is happy to have you!
Open positions:
- HR personnel (Recruitment and administration of the discord and server)
- Officers of all ranks
- Branch commanders of Infantry, armored and aviation branches
- Instructors for Air, Infantry and Armor
- Infantry personnel
- Experienced Squad leaders and commanders
- Helicopter Crew
- Armor
We are planning to run a division for each branch, so wheter you like armor, infantry or helicopter gameplay, you're welcome at 9th!
Anyone can join, to just be a member of our server or MILSIM unit. You attend as much as you'd like and have time to.
If we caught your interest, feel free to join our discord, and have a chat. Discord: Nadrick#1329 or join on:
GvZzZ2FNBB