Lets start sup a mil-sim unit!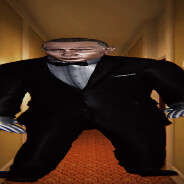 romicidal
Member
Posts: 3
Civilian
Hey you! I am looking for all available hands, I am currently in the process of creating a Ranger Mil-sim unit based of of the 75th, but with a unique touch, and can only achieve it with your help. Lots of availability and scheduling just let me know. Lets make this happen!!
I am 21 years old from Wisconsin please 18 +
Contact me at ROMICIDAL#8154 on Discord, or reach out to me on steam: /id/romicide.
Thanks, Romicide. 17JAN2023