U.S. Army Faction Revamp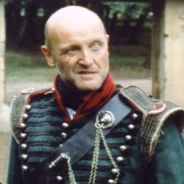 Sweet_William
Member
Posts: 3
Civilian
With the big changes the U.S. Army is making to it's inventory I think it'd be sweet to see this reflected in game.
I'd love to see the M4 swapped with the new M5 and the M249 with the M250
M110A1 to replace M110
JLTV to replace HMMWV and MATV
The new calibers that these rifles have would be an interesting and updated optics/suppressors provide the opportunity for different load outs. Additionally the grenadier could be equipped with a stand alone m320 as opposed to an underslung m203.
With the amount of Blufor factions that have 5.56 rifles and minimis as their SAWs having 6.8 rifles with 20 end mags would be a nice change of place and a nice update.
Additionally the current U.S. Army faction can be kept as a different layer or you could even call it National Guard if you want.
Tagged: