Love 2 Kill is looking for members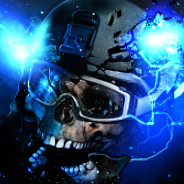 WhySoSerious
Member
Posts: 2
Civilian
L2K is a new and casual milsim community. We are looking for new members to join our ranks and enjoy a real good SQUAD experience together. We speak English and are mostly active around the weekends. Most of us are new to the game so we accept members of all ranks wether your are a newbee or a veteran, we welcome all! Some of our games we also stream on Twitch and we post clips on our TikTok and Youtube channels. We hope our community can flourish and grow with your help as our goal is to have our own server in the future aswell.
Requirements
- Functional microphone.
- Fluent in English. 
- You must be aged 18 and above.  
- Able to cooperate with your teammates.
- You must have common sense
- Be serious when needed to be. 
As I cannot post our Discord link here right now, I will do that at a later time as we do have a nice server.