AEF is recruiting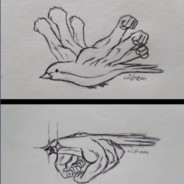 AEF SSgt DoubleDYo
Member
Posts: 1
Civilian
__**Armoured Expeditionary Force**__
__AEF Structure:__
- The Structure of AEF is based on the US Marines.
- We are a laid-back community that enjoys having fun in scheduled deployments.
- We take part in large operations with other units.
- This unit is an 17+ unit.
__What AEF has to Offer:__
- We offer whitelisting to all members
- We don't require participation in deployments, but if you want to earn promotions you will need to be active/helpful.
- Our deployments and joint operations are usually held in the evenings, US EST time zone.
- We have our own dedicated server which is ran by AEF staff at all times.
- We offer dedicated training to help you advance into the role you want to be in. These vary from basic training, team lead, squad lead, even advanced infantry training where you will learn about specific kits and tactics.
- We are very friendly to newcomers to Squad and offer a great environment to learn the game, have fun with teammates, and enjoy a constantly refreshed map to avoid repetition.
- We have Giveaways throughout the year.
- We have weekly operations with other units and community members.
__AEF Divisions:__
As an AEF member we offer all these great opportunities to venture into.
Ground Combat Element
(For the Members that want to be boots on the ground.)
Weapons Support Company
(Supports ground element with armor and heavy weapons.)
Marine Air Wing
(The MAW provides air logistics, transport, and scouting as well as ground logistics.)
__AEF Application:__
- Our application process takes little to no time to get done. If you have any questions feel free to reach out to me or any staff in the discord for more info.
Discord link is Armoured
Tagged: