[SP] Spartan Corps | New Player Friendly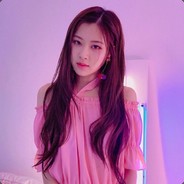 ItsNickyC
Member
Posts: 4
★
Spartan Corps
About Us
We're a semi-serious MILSIM group with a **relaxed** unit culture with a strong emphasis on **family**, that base our trainings off IRL Armed Forces scenarios. We host and attend events on a weekly basis in both a competitive and casual environment. We house players from across the world (Singapore, America, Canada, UK, etc). Our command team is comprised of both **Military and non-military personnel**. We currently have 2 active companies and more on the way!
What to expect?
- Opportunities to develop your own tactical knowledge, and/or leadership abilities. 
- Opportunities to host or create projects within SP. 
- Weekly planned/scheduled events. 
- Events and trainings are around 2100 EST (times may vary) or you can contact one of our BMT(Basic Military training) instructors.
- Seasonal events with giveaways and prizes!
Requirements
- Functional microphone.
- Fluent in English. 
- You must be 15 and above.  
- Able to cooperate with your teammates.
- You must have common sense
- Be serious when needed to be. 
Spartan Corps on Youtube
**Spartan Corps**
discord.gg/spartancorps