Best Of
Hello squaddies,
Welcome to the latest iteration of the Squad forums. As some of you may be aware, last year we realized there had been a security breach of our previous forums, which led to a decision to take them down to ensure everyone's safety at the time.
Within these new forums, you should still have your previous account and avatar in-tact, although posts from the previous forums have not been migrated over. When you attempt to log in, you should be prompted to reset your password.
One of the first things we encourage you to do is refresh yourselves with the Code of Conduct. This CoC applies to all OWI community spaces, and we expect every member to follow these guidelines to ensure a safe and welcoming environment for everyone.
This is just the beginning of our forums revamp, but we thought it best to open them up as soon as we could since we've certainly seen many questions about when the forums would be returning, and we've missed a lot of the high-level discussions that take place. Over the next couple of weeks, you should see a theme change and new additions that should help make our forums a useful, insightful place to hang out and get the latest on all things Squad.
Welcome back squaddies!
Krispy
TrackIR support for helicopters at least, and possibly extend to all vehicles and even to infantry freelook. This would greatly enhance the immersion and overall experience of the players, especially with the helicopter pilots.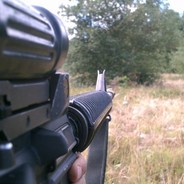 NSCanada
Please use the following template to report bugs found during the playtest:
Bug Report Template:
-Version: x.x (check on the main menu, bottom left)
-Type: Map- the name of the map/Gameplay/Asset/Sound/Visual/Other bug
-Description: Describe in detail the issue. 
-Screenshots/Video: Please include a screenshot if needed (and youtube/streamable video link if necessary)
-Reproduction steps: how to reliably reproduce this bug (make sure it's reproducible in an online server)


-Any Exploit Bugs that are game-breaking should be sent via https://offworldindustries.zendesk.com/hc/en-us 


Please do not report bugs from Offline Testing Range.